Jacob A. Riis. Light in Dark Places
New exhibition: 21 January - 14 May 2017
In spring 2017, Ribe Kunstmuseum will be presenting an exhibition about Jacob A. Riis, who was famous for his ground-breaking photo-journalistic work in the United States in the late 19th/early 20th century.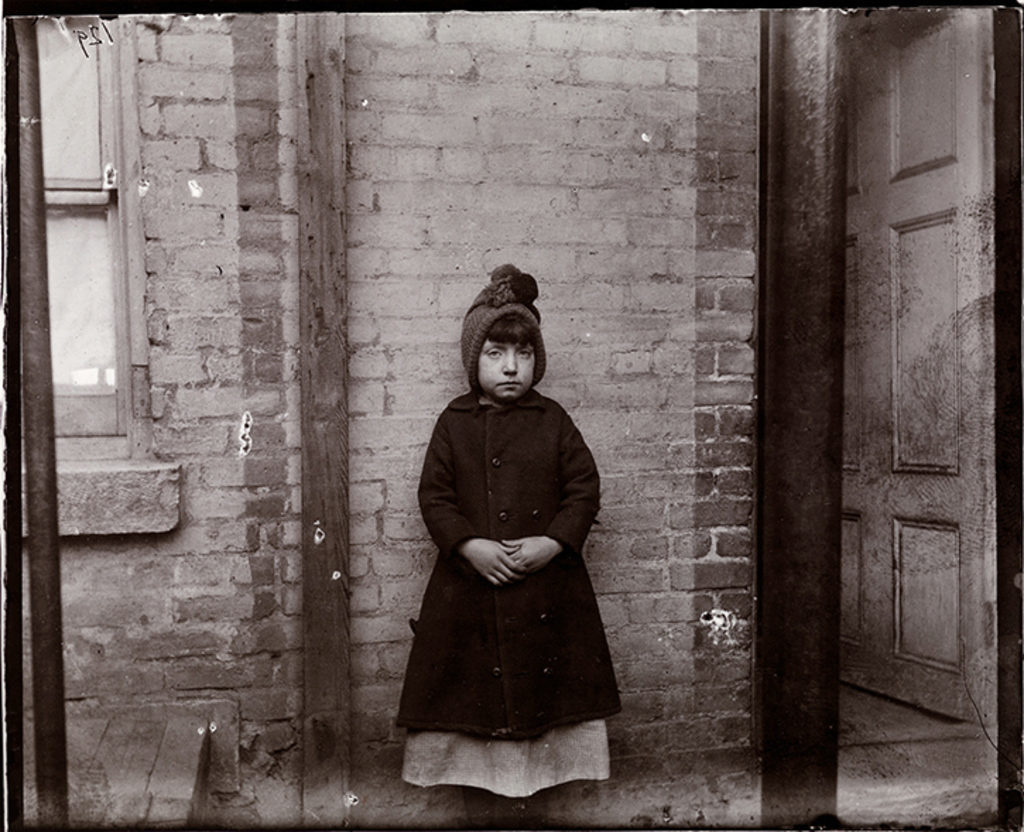 For many years, the United States has applauded Jacob A Riis for his photo-journalistic work, which in the late 19th/early 20th century helped shed light on, and improve the deplorable social conditions of thousands of people in the rapidly growing American metropolis of New York.
As a journalist, Riis wrote about life in the city's slums and the outrageous consequences, to which the increasing poverty led for thousands of people who had immigrated to the United States. Filthy living standards, unemployment, crime and insanitary conditions were integral elements in the everyday lives of many immigrants, who quickly experienced the underside of the 'New World' dream in the west. Furthermore, when in the late 1880s Riis started to photograph the slum neighbourhoods of New York's Lower East Side, suddenly real-life faces were added to the need and misery, which until then people could only read about in newspapers and magazines, hear about by word of mouth or attempt to imagine.
His photo-journalistic work was a landmark turning point for Riis. In a short period of time, he created his magnum opus, in which his hope of improving the bleak living conditions of the poor was the driving force. Riis gained great success with his illustrated lectures, with which he toured the length and breadth of the United States until his death. His accounts of personal experiences in New York's slums and what was then a peculiar way of describing the life of the city's so-called 'other half' (also the title of a book Riis published in 1890) - in other words the poor, the really poor - left a significant and crucial mark on American society. Later, Riis's work was to bring about social reforms, which not only changed the social agenda. It was also to make a real impact on American politics in the future.
In the exhibition, Jacob A. Riis. Light in Dark Places, photographs, extracts from texts, magazines, letters and photographic artefacts will shed light on the work of Jacob A. Riis. Together they tell a unique story of pioneering work and reveal an important chapter in American history.
The exhibition was originally devised by the Museum of the City of New York. Since then it has been presented at the Library of Congress, Washington D.C. and at the GL STRAND Art Association in Copenhagen.
The exhibition is supported by Dronning Margrethes og Prins Henriks Fond, A.P. Møller og Hustru Chastine Mc-Kinney Møllers Fond til almene Formaal andTerra Foundation for American Art.